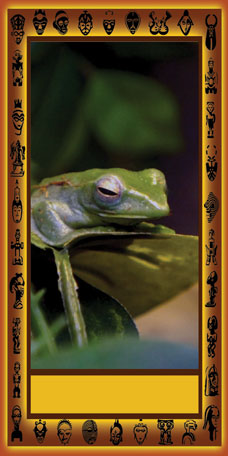 Wallace's flying frog


 Age: Not sure

 Length: 3 inches

 Weight: 1/2 ounce

 Born: In the wild

 In the wild: These frogs live in trees in tropical rain forests in Malaysia and Borneo.

 Family: They like to lay eggs in the smelly wallowing holes of the Asian rhinoceros. This rhino is almost extinct, which could hurt this frog.

 Food: In the wild, bugs. At the zoo, crickets.

 Fun fact: By stretching out skin between their toes and along their sides, they can glide 50 feet through the air.