Remembering 9/11: 10 years later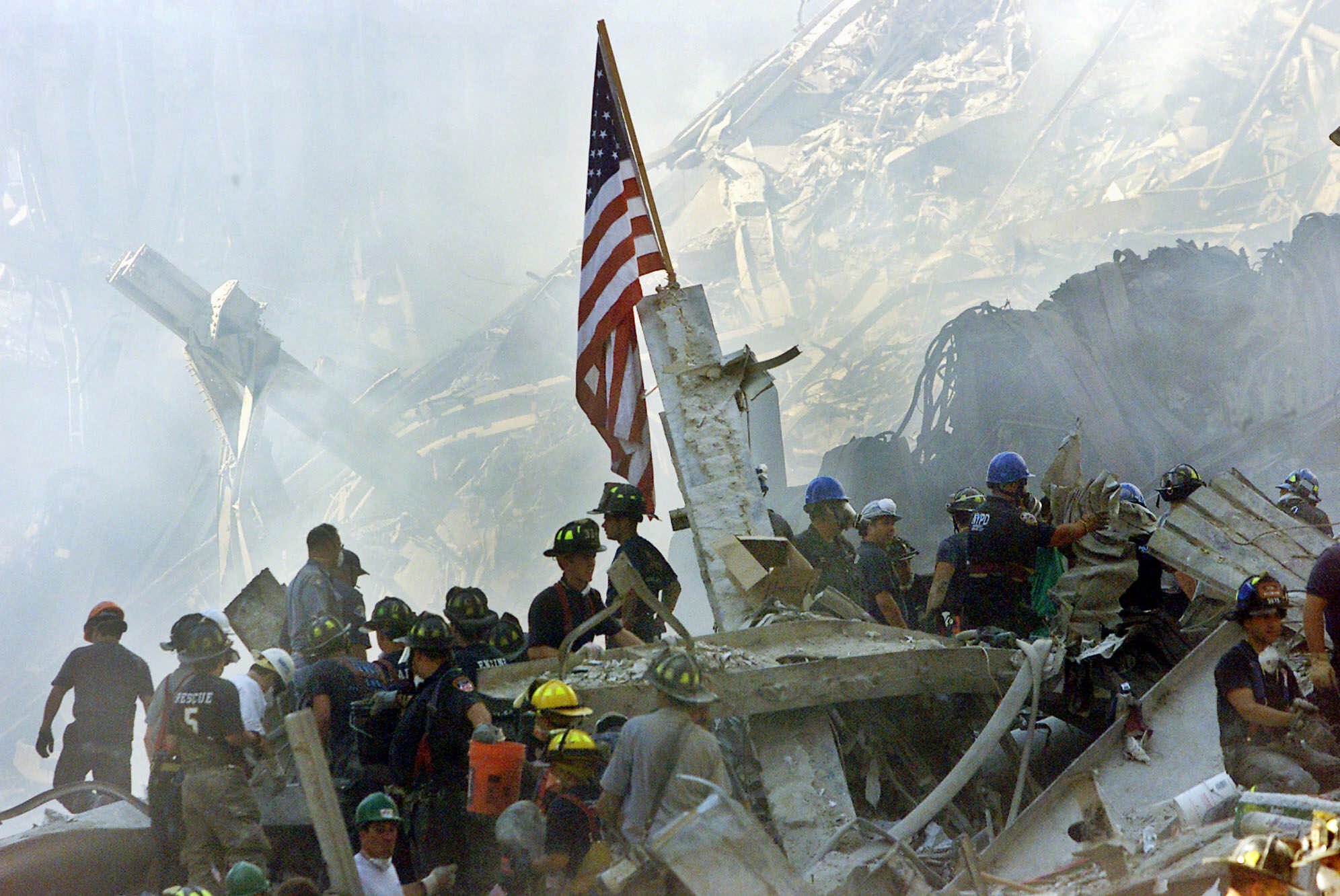 Thousands dead. A nation shaken. A world irrevocably changed. Ten years after 9/11, these stories, photos and videos by News-Sentinel staff members and The Associated Press explore the impact of the terror attacks and their aftermath. What did we lose? What have we learned? And how have we changed?


10 years after 9/11, are we safer?
Teaching 9/11 to students is no easy assignment
Fort Wayne officials: Post-9/11 focus on vigilance, training key
Sept. 11 attacks were a universal television event
For presidents, the legacy of Sept. 11 has no end
Sept. 11 changed everything about air travel
Increased defense spending helped dull recession's impact in Fort Wayne
Pennsylvania town sees responsibility to honor 9/11 dead
Test of faith: Growing up Muslim after Sept. 11
10 years, 21,000 bone fragments, no 9/11 closure
Around the globe, families of 9/11 victims mourn
Moment arrives for 9/11 memorial's designer
Post-9/11 data secrecy often a mess
The day that 'changed everything'
From JFK to Sept. 11, conspiracy theories thrive
For parents and kids alike, 9/11 left imprint
Life of Ohio boy born on 9/11 shows new normal
Pat Tillman's legacy sparks action, not words
Remembering nation's 2 'days of infamy'

 




Multimedia


Fort Wayne officials, residents discuss 9/11 (video)
See a slide show of local and national photos from 9/11



From Moms.FortWayne.com


Read about Allen County's Sept. 11 babies
---
News-Sentinel 9/11 front pages
(3 editions)
Click for a larger photo.
| | | |
| --- | --- | --- |
| First edition | Second edition | Extra edition |