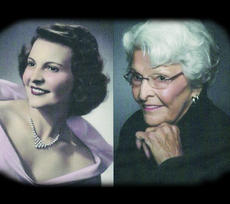 Birthday
Phyllis Pulver Fitch

Phyllis Pulver Fitch

Phyllis is celebrating her 90th birthday with her family.

She is the mother of eight; Jeanne McCrea, Anne Geller, Mike, Pat Downs, Pam Zorger, Rick, Larry, and Sarah Hudson; grandmother of 23, and great-grandmother of 25. She is the daughter of Marie and Harry Pulver, Huntertown, Ind.


Originally published on August 16, 2014