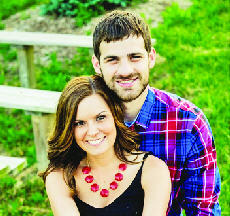 Engagement
Kaitlin Schmidt and Casey Yoder

Kaitlin Schmidt and

Casey Yoder

Mr. and Mrs. Timothy Schmidt, of Hoagland, proudly announce the engagement of their daughter, Kaitlin Schmidt to Casey Yoder, son of Lori and Ron Yoder of New Haven, Indiana.

The bride-to-be is employed by Parkview Hospital, Fort Wayne, in the Oncology Department. Her fiance is employed by Aalco Distributing Co., Inc. and works in sales.

The wedding celebration will be held in Fort Wayne on August 16, 2014.


Originally published on August 9, 2014