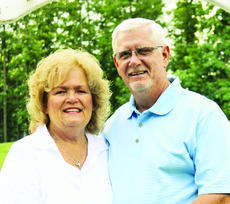 Anniversary
Don and Sue Roop

Don and Sue Roop

Don and Sue, of Fort Wayne, celebrated their 50th wedding anniversary. The couple married August 3, 1964.

They have two children, Don Jr. (Vicki) and Robin (Trampus) Willis both of Fort Wayne. Their grandchildren are Jacob, Nathan, Seth, Garrett, and Hailey.

Don is the owner of R&C Fence, Inc. and Sue is a homemaker.

They celebrated with a family dinner.


Originally published on August 9, 2014