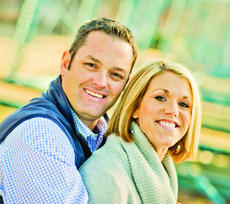 Engagement
Kari Krouse and Craig Swafford

Kari Krouse and Craig Swafford

Mr. and Mrs. Joseph Krouse of Fort Wayne, announce the engagement of their daughter, Kari to Craig Swafford, son of Miss Linda Turner Poppe, and Dr. Wayne Poppe, of Chattanooga, Tenn.

Miss Krouse, a graduate of Bishop Dwenger High School, and The University of Tennessee at Chattanooga is an elementary school teacher in Flintstone, Ga. Her fiance is a graduate of Ooltewah High School, and Tennessee Wesleyan College. He is a VP/ Sr. Lender at Capital Bank, Fort Oglethorpe, Ga.

The couple will wed on August 2, 2014, at The Most Precious Blood Catholic Church, Fort Wayne, Ind.


Originally published on July 12, 2014