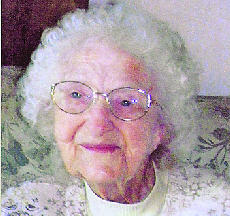 Birthday
Dorothy May (Brandeberry) Maxton

Dorothy May

(Brandeberry) Maxton

Dorothy May will turn 100 years old on June 4th!

She was born in the Fish Creed area, and has spent most of her life in Steuben, Indiana.

"A Century Celebrated of Life With God" birthday party will be on June 7th, 2014 at Alliance Community Church, Fort Wayne, Ind.; Also on June 14th, 2014 at Angola Christian Church, Angola, Ind.


Originally published on May 31, 2014