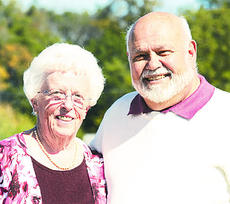 Anniversary
Steve and Gayle (Hoffman) Chobot

Steve and Gayle (Hoffmann) Chobot

Steve and Gayle (Hoffman) Chobot will celebrate 50 years of marriage on January 25, 2014.

The couple met at the University of Illinois in Champaign and were married at the First Presbyterian Church in Downers Grove, Illinois.

They are blessed to have family including Trevor, Rachel, Kevin, Alisa and Jennifer; and grandchildren Kara, Peter, Valerie, Alexandria and Dylan.


Originally published on January 25, 2014