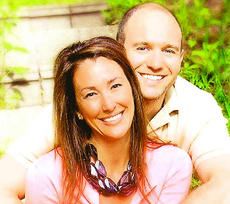 Engagement
Brittany Renee Jones and Jason Christopher Miller

Brittany Renee Jones and Jason Christopher Miller

Mr. and Mrs. Thomas Jones, of Fort Wayne, announce the engagement of their daughter, Brittany Renee to Jason Christopher Miller, son of Mrs. Denise Tipton of Jeffersonville, Indiana and Mr. Dale Miller of Taylorsville, Kentucky. A March wedding is planned.

Miss Jones, a graduate of Bishop Dwenger High School, Indiana University and Ball State University is a teacher at Sacred Heart School in Winnetka, Illinois. Mr. Miller, a graduate of Jeffersonville High School and Indiana University is employed by Navigant Consulting in Chicago.


Originally published on September 28, 2013